October 24th, 2018 — Neil Lombard | 0 comments
This is Distribution Center optimization that delivers
Backed by over 130 years of on-the-ground experience, Honeywell is uniquely equipped to help you achieve logistical and operational excellence through smart end-to-end solutions. From identifying pain points to transforming distribution centers, our cutting-edge solutions maximize operational potential and optimize outcomes.
Read more here
May 11th, 2018 — Neil Lombard | 2 comments
GDPR
Dynamics 365 delivers industry-leading security measures and privacy policies to safeguard customer data when using a Microsoft Cloud Service or running Microsoft Dynamics business applications in our customers' data
centers.
Dynamics 365 products addresses the requirements of the General Data Protection Regulation (GDPR) adopted by the European Union (EU).
Microsoft has extensive expertise in protecting data, championing privacy, and complying with complex regulations, and currently complies with both EU-U.S. Privacy Shield and EU Model Clauses.
Learn more about how Dynamics 365 is built to comply with GDPR from this video
May 11th, 2018 — Neil Lombard | 1 comment
Dynamics 365 Sales
empowers your sales team with more intelligence and analytics, deeper integrations with LinkedIn and Office 365, and consistent user experience for web, mobile, and clients using the Unified Interface framework.
Accelerate sales performance
Shorten ramp up time
Ease onboarding of new sellers. Align sales behavior with best practices and interactive help and documentation.
Increase sales effectiveness
Hit your numbers by setting goals, monitoring results, and providing timely feedback and coaching. Investigate deviations from plan and take corrective action using real-time analytic dashboards.
Gain visibility and insights
Go from data to insights with real-time dashboards that have interactive, drill-down capabilities and natural language queries.
Motivate your sellers
Energize sellers with fun and exciting team-based sales contests. Improve sales performance and hold everyone accountable with a unique gamification solution that makes results highly visible.
These capabilities include:
Embedded intelligence lets sellers focus on selling. Embedded intelligence collects, manages, and analyzes the diverse data and communications throughout the sales process, and then automatically suggests relevant actions and captures relevant activities to let salespeople spend more time selling.
Embedded intelligence features introduced with this release are:
* Relationship assistant, Auto capture, and Email engagement (previously these were part of a group of features named Relationship Insights) provide sales intelligence and are embedded within the Sales app.
* The Sales app is built on the Unified Interface framework for consistent user experience. The Sales app delivers a consistent, uniform, user interface, and follows responsive design principles for optimal viewing on any screen size or device. All core sales entities used in business processes, including products, goals, and sales literature, run on this responsive platform and conform to common data model standards.
* User interface controls use a Common Controls Framework (CCF) for consistency. Controls follow consistent, familiar patterns on every surface of the application, making it easier for sales users to learn and be productive.
* Enhanced integration with LinkedIn Sales Navigator enables a seamless sales workflow. On forms, LinkedIn Sales Navigator controls provide up-to-date context and insights about companies and LinkedIn members. On dashboards and forms, salespeople see LinkedIn profile pictures for contact records synced with LinkedIn Sales Navigator.
* GDPR and accessibility enhancements. Investments address the European privacy law's requirements, and enhance accessibility for users who need assistive technologies to interact with the application.
* Professional user license for streamlined Sales Force Automation (SFA). With the addition of the Professional user license, along with the Enterprise user license currently in market, you can choose the capabilities that make sense for your specific business requirements.
Dynamics 365 Sales - Portal Add-On
May 11th, 2018 — Neil Lombard | 0 comments
Wouldn't it be awesome to have a customer portal where you can engage with customers and capture relevant data directly in Dynamics CRM?
Now you can!
The Microsoft Dynamics 365 Portal was formerly known as ADX Studio Portal. This tool was acquired by Microsoft in November 2015 and now it is only provided as an add-on subscription for Microsoft Dynamics 365
Six reasons to choose Dynamics 365 web portals
Strengths
Better for non-technical administrators
Regulatory compliance
Azure/AD integration
Included with Dynamics 365 subscription, easy set up.
Weaknesses
No on-premise deployment support, no server code adjustments allowed.
Adding multiple portals requires additional cost.
No client API.
Only documented extensibility is Liquid templates.
Needs more extensions as solutions in AppSource (such as SharePoint, Payment, etc).
Powerfull Reporting with PowerBI and Dynamics 365
May 11th, 2018 — Neil Lombard | 0 comments
Power BI is a suite of business analytics tools that deliver insights throughout your organization.
Connect to hundreds of data sources, simplify data prep, and drive ad hoc analysis. Produce beautiful reports, then publish them for your organization to consume on the web and across mobile devices. Everyone can create personalized dashboards with a unique, 360-degree view of their business. And scale across the enterprise, with governance and security built-in. PowerBI reports are accessible in Dynamics 365 for Sales.
News ›
---
Why Restaurants Are Finding Self-Serve Kiosks Attractive

Every restaurant needs some sort of edge to poise themselves for success. Increasingly, self-service
---
No kiosk is an island … why restaurants need a digital self-service strategy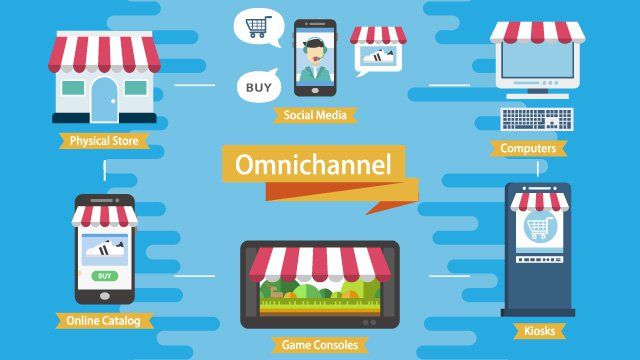 ---
---
Odoo -
The only software you'll ever need to manage your business
---


Subscribe to our
Newsletter
Social Platforms