Datasmith delivers warehouse operational efficiencies




Remarkable Productivity in Fine
Picking for SA Retailer


Moresport Limited is South Africa's leading sport and outdoor retailer.
Moresport required a solution that increased fine picking, productivity and maintained a high pick accuracy, especially during peak season. Moresport runs CQuential's cloud-based warehouse
and supply chain management solutions. Moresport partnered with CQuential, Honeywell and Datasmith to successfully deploy Honeywell Voice on CK3 devices and SRX2 headsets to address their challenges and improve their business processes.


Datasmith deploys multi-brand self-service kiosk for Real Foods at the new kloof street store




In Cape Town's Kloof Street, brands collaborate to create a fresh Covid-friendly experience where peace of mind is top of mind.


The buzzword is "contactless". After entering and doing the sanitiser/temperature thing, you can approach any of the four counters directly to place an order. Clear shields are between you and the staff. If this is still too close for comfort, a kiosk built into a pillar has an easy to navigate touchscreen.
Before you shriek in horror, there are hand wipes for you to use before (and after, if you're a decent human who also returns the trolley at the supermarket). There's a card machine to tap, which is all well and good for everyone who hasn't destroyed the chip through the liberal application of sanitizer. I did this so you don't have to.


---
TOUCH SCREEN KIOSKS



Bring your business into the digital realm with touchscreen kiosks.
Some businesses embrace online technology, while others are still trying to catch up. If you're trying to step into the digital era and lure customers with the latest technological trends, then a touchscreen kiosk might be right for your brand.
Here is how you can use touchscreen kiosks to bring your brick-and-mortar business into the digital realm.


---


Datasmith CSD enables compliance with National Treasury's CSD requirements.


The solution is quick to implement, easy to use and requires little maintenance.

Microsoft Dynamics Business Central
Connect and grow your business
Dynamics 365 Business Central is an all-in-one business management solution that's easy to use and adapt, helping you connect your business and make smarter decisions.


Microsoft Dynamics 365
Microsoft Dynamics 365 is the next generation of
intelligent business applications that enable your
organization to grow, evolve and transform.
capabilities with purpose-built applications that
work seamlessly together to help manage
specific business functions and allow your
organization to transform to meet customer
needs and capture new opportunities.
Provide personalized, contextual interactions on any device
through the self or assisted channel of choice and
Provide agents with intuitive access to everything they need
to deliver fast, effective service – with tools that are at their
fingertips on a single application.
Adjust at the pace of business through actionable insights
that anticipate the rapidly changing needs of customers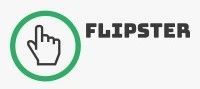 A quick, simple way to bring your business online - integrated with your existing systems.
Flipster is designed for online trading with your existing customers. It is designed specifically for business to business eCommerce trading.


You can trade directly with your customers online with a user-friendly solution that integrates with all the systems you already have in place.


Your customers will be able to login and place their own orders. Customers and orders are integrated with your existing ERP system.


You can ensure that clients only see stock that's relevant to them, along with customer-specific pricing and stock availability. Flipster also ensures that credit limits and payment terms are transparent and enforced


Customer payments can be made on account or through South African online payment gateways.


Deep integration into your ERP system to provide live stock on-hand data, specials and promo pricing, access to invoices, POD's and credits.
Integration API's built for Syspro and Microsoft Dynamics.
The API's are configurable to suit any ERP system and handle high transaction volumes.




MEET ODOO 14
New and improved features from a new website builder, Office 365 calendar integration and outlook Integration.
---





Voice enabled Warehouse Management




Introducing our End-to-End Speech Solution Platform
HONEYWELL VOCOLLECT SPEECH SOLUTIONS
Voice and multi-modal solutions have become powerful forces in distribution operations around the globe. Warehouse and storage operations are looking to voice technology for highly efficient, hands-free capabilities in order picking and beyond. Datasmith Solutions




Honeywell Productivity




Honeywell Productivity is bringing voice technology to small, medium distribution centers with SAP Business One to improve picking.